Pattern Info: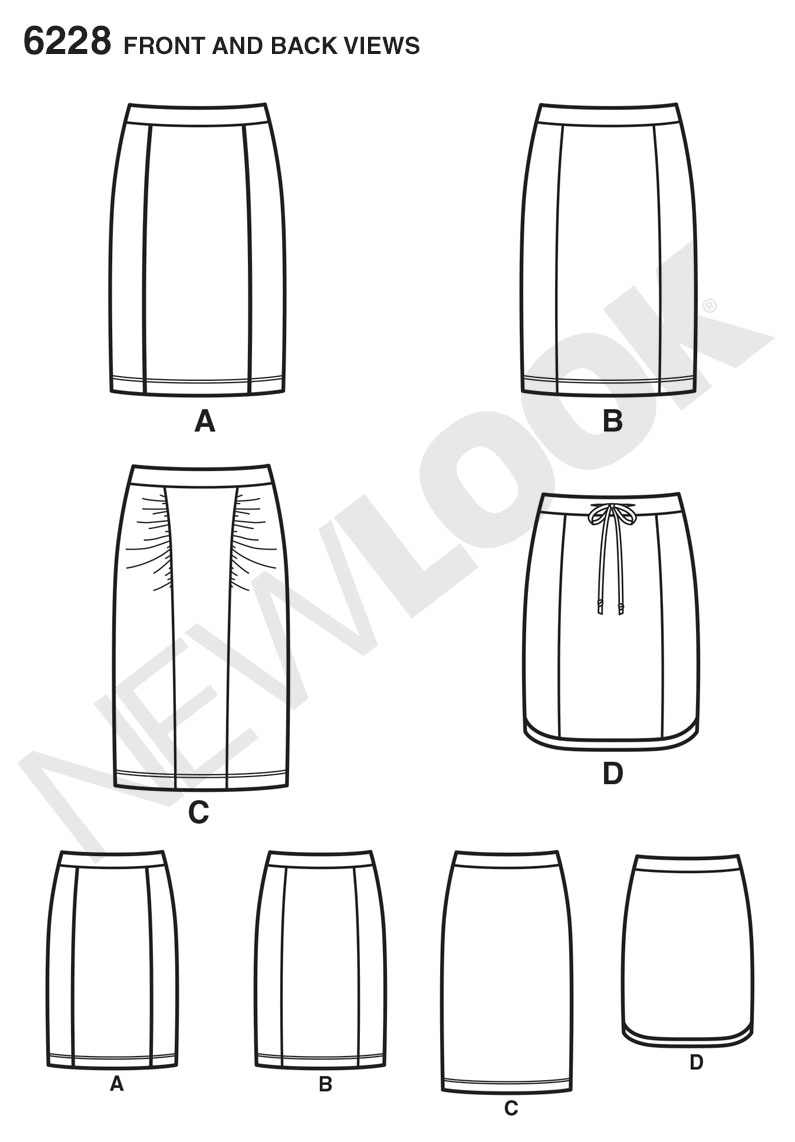 My first venture back into sewing for myself will be this cute pencil skirt. I have seen showcased on a few boards that I lurked and knew I had to make it. The sizes range from 4 to 16 so with these awesome curves I am blessed with I graded it between size 16 and 18. I knew I wasn't going to be able to sew today so I am hand basting the skirt while I multitask. Such a ugly word when you are trying to get in the zone, lol. Because I will need to work on a fall wardrobe it only fitting to have classic pieces.
Material Selection:
I will be sewing View C in black and View A in blue. Both will be in ponte knit and hopefully before I start on the blue one I will be able to find some stretch piping. As of now it is eluding me in my surrounding area so I might have to order it online, will see. The views call for 7/8 and 1 yard of 60" material so you can make quite a few to enhance your wardrobe. I already can tell this pattern will get utilize alot too.
Cost of Project:
Free, Everything is in my stash except the stretch piping. It always something else.
Conclusion:
Will let's get this journey started. I also have knitted a scarf that will accompany this too and will showcase that soon. Wish me luck!
Stitching and knitting and loving everything about it!